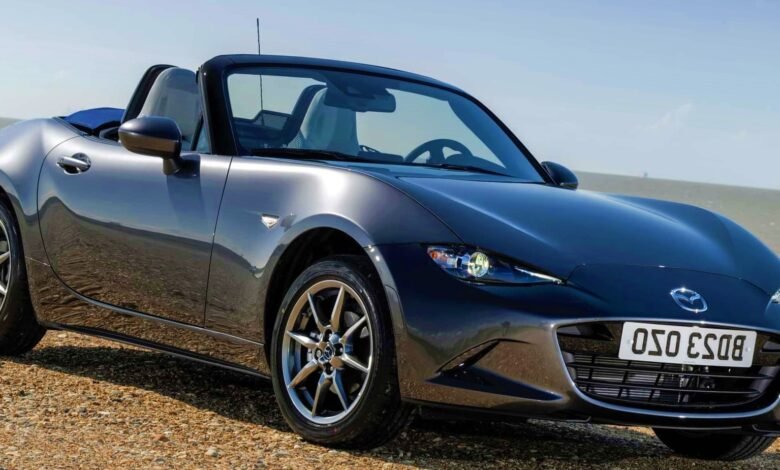 2023 mazda mx5 kizuna
2023 Mazda MX-5 Kizuna, special model only for the UK market
As the body nears the end of its market life, the Mazda MX-5 is in all its glory
Country constantly getting a special body countdown, and the MX-5 Kizuna Edition which
You see it now. It is one of the special models that have just been launched.
Mazda MX-5 Kizuna comes with special finishes.  Which focuses on playing with colors depending on the different parts that look more attractive than the normal car model, starting with the body color. This will be a specific color for the model, such as dark gray, dark gray or deep crystal blue.
mazda mx5 kizuna
Then more exotic tones were played. With a roof that has been repainted and covered to a new colour.  From the ordinary black dark blue trim in the cabin will change to increase its attractiveness with two-tone shades, white – black according to different parts if the original parts It is plastic work. It will continue to use black but parts are covered in leather it will be changed to use white nappa leather and have silver thread stitching instead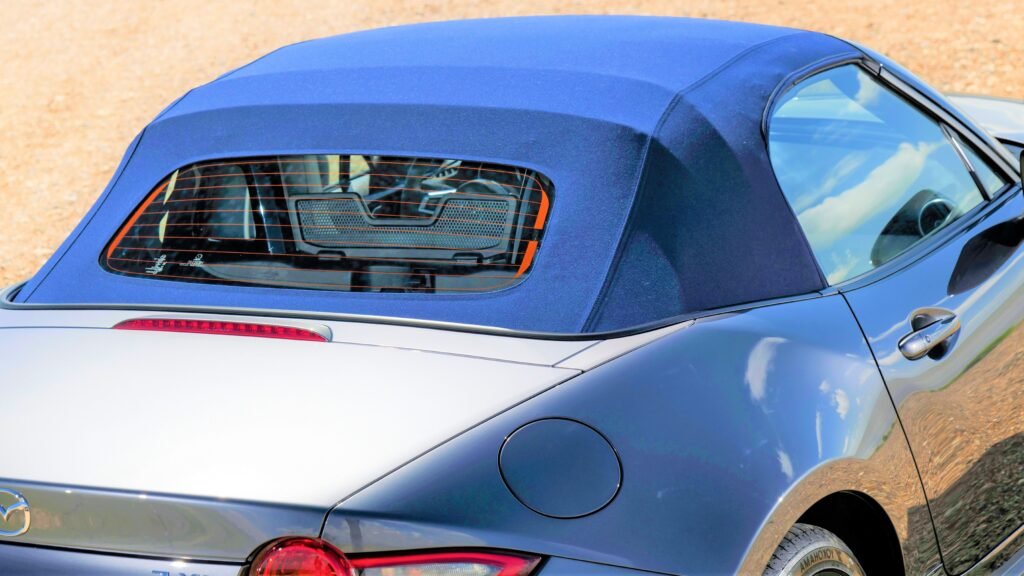 Although this model car was built on the basis of the Mazda MX-5 Exclusive-Line. The best model available to buy in the UK. But it comes with a 1.5-liter four-cylinder engine with a maximum power of 132 horsepower, which is the engine specification for domestic customers. And, of course, it will only use a 6-speed manual transmission to the rear wheels as a typical small roadster for racing legs.
mazda mx 5 kizuna
Plus , in terms of options and features. It's still fully equipped, including
cruise control, Deployable Hood System (DHS), Driver Attention Alert (DAA), Dynamic Stability Control (DSC), Hill Start Assist (HLA), Lane Departure Warning System (LDWS) and Intelligent Keyless Entry. , keyless entry,
tire pressure monitoring system (TPMS), adaptive front lighting system (AFS) or automatic high and low beams, automatic wipers, and a 9-speaker BOSE sound system that works with the infotainment display. Min size 7 inches
Only 250 units of the 2023 Mazda MX-5 Kizuna will be built, and the official launch price has been announced at £30,265.