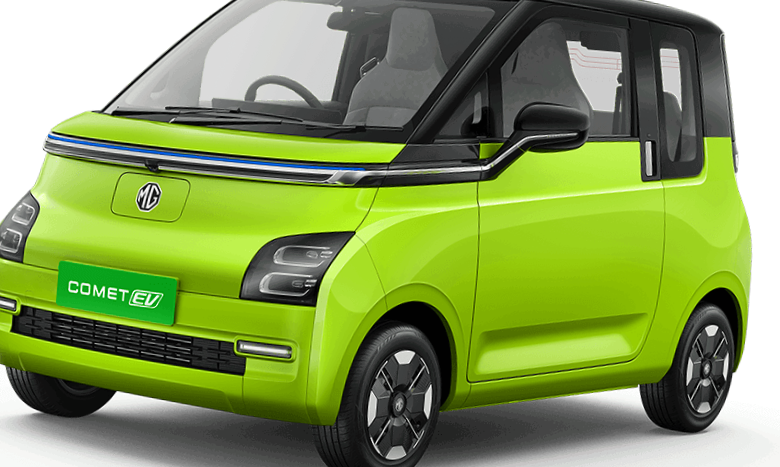 mg comet ev
MG COMET EV, Wuling twin mini electric car, max range 230km.
MG India has launched a new electric car that comes with a cute design that caters to the hearts of the city
By bringing in a Wuling Air EV chassis to sell with the MG badge instead.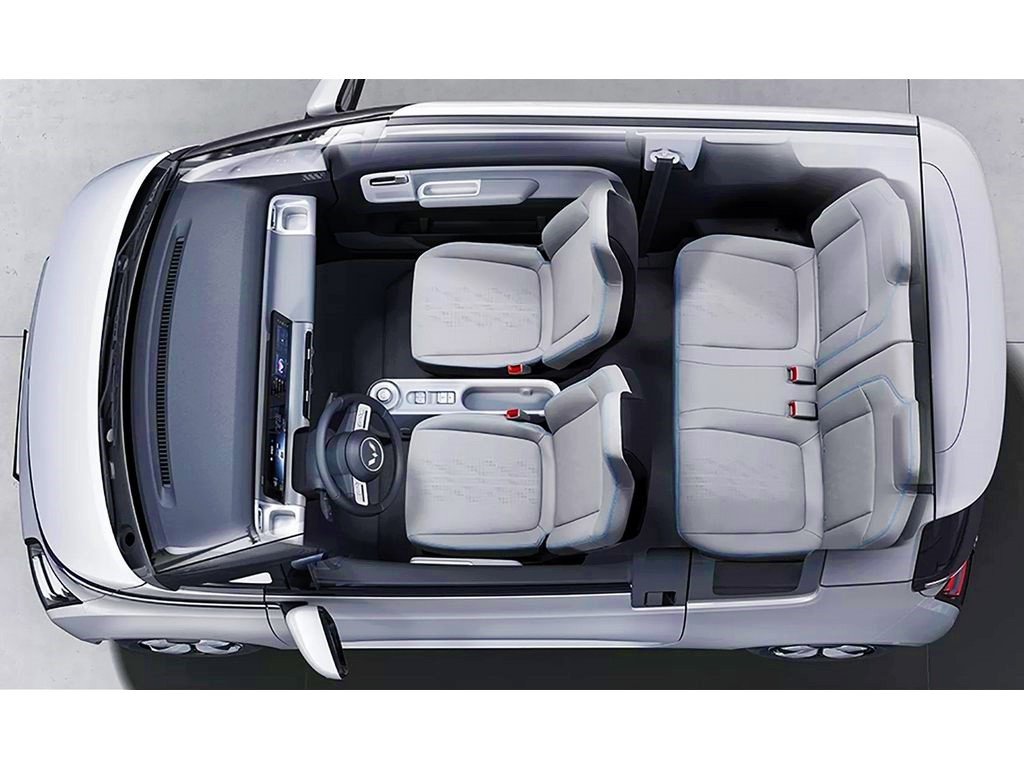 MG comet ev is sold as MG COMET in a hatchback body, replete with modern design features from the combination of horizontal LED DRL headlights followed by vertical double-deck headlights with a glowing matte MG logo. Next to the B-pillar glass, the design is seamlessly attached to the car door. Spoon-shaped side mirrors
12-inch small alloy wheels and longitudinal LED taillights, three-door body dimensions, long wheelbase, length
2974 mm, width 1505 mm, height 1640 mm, wheelbase 2.010 mm.
mg of wuling water
Being electric,

the car

is very silent and having the engine in the back helps even more as there is hardly any noise while driving or at a standstill.

Overall NVH levels in city traffic felt quite satisfactory.

The car does not have a crawl function, so the car does not move without accelerator input.

The car is a bit sluggish in Eco mode, but Normal mode is just as lively for city speeds and city overtakes.

The speed increase is linear and predictable.

It's not a burner in Sport mode, but it's fun and doesn't feel weak at all in Normal or Sport mode.

I haven't tested this on the highway, but I don't think this should be used much on the highway anyway.

Overall with compact dimensions and a peppy electric motor, it is surprising to drive in the city.

On steep slopes, the car does not roll back instantly.

It stays on for 5-6 seconds before pulling back.

Very easy for learners!

No need for a handbrake.

The suspension and ride quality felt

absolutely absorbent

.

I've tested it on multiple speed breakers and even a few bad/off-road patches and the car felt perfectly compatible with city speeds.

The ride will get harsher on bad roads at high speeds, but then again that's not the point.

It is very convenient for idle city roads.

I was a little worried about the low ground clearance and engine hit early, but it managed speed breakers and undulations effortlessly.

I think the short wheelbase helps out a lot.

Braking was predictable and gradual, and good for city driving.

Never experienced panic braking or sudden braking.

But you must do a good job of it.
mg air small ev
Inside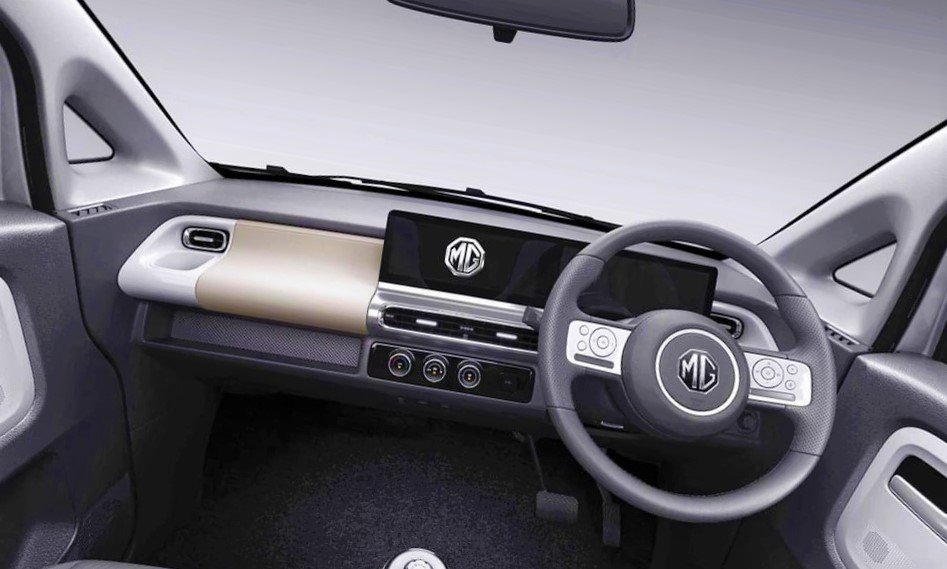 Comfort is available in a modern four-seater with dual 10.25-inch displays that combine a speedometer and touchscreen, Apple CarPlay support, wireless Android Auto, and two factory-installed speakers. Leather-wrapped 2-spoke multifunctional steering wheel  Round-shaped automatic gear knob L, the most technical with digital key, starts the car via digital key by receiving a code from the i-SMART app, request to turn the car on and off, including sending keys digital to others by sharing it with others. Up to two people control and the i-SMART operating system accurately reports the vehicle.
Pure Electric Mobility 17.3kWh Battery Capacity Single Electric Motor Driving Rear Wheels 42hp 110Nm Torque
Max Operating Distance 230km AC Charging 10-80% Charge Supports Up To 3.3 kW. Can be done in 5 hours and
0-100% in 7 hours, with safety including dual front airbags, rear view camera, rear parking sensors and TPMS tire
pressure monitoring.
MG COMET EV is available in five colors: Apple Green/Star Black, Candy White/Star Black, Star Black, Aurora Silver, and Candy White. It is available in India with a starting price of $789,000 or about 335,000 baht.