ford grand tourneo connect
2024 Ford Tourneo Courier Series Small MPV in Europe, EV and Petrol
9 models of electric cars from Ford have gradually entered the market to meet the needs of Europeans with a
variety of vehicles from SUVs to minivans.
Recently, the seventh electric vehicle was launched with the Ford E-Tourneo Courier, a small MPV with the heart of an EV that comes with the Ford Tourneo Courier, a new generation of pure combustion power, based on the Ford Fiesta to evolve into a passenger car and may differ from the elderly in Transport Ford E-Transit Courier and Ford Transit Courier.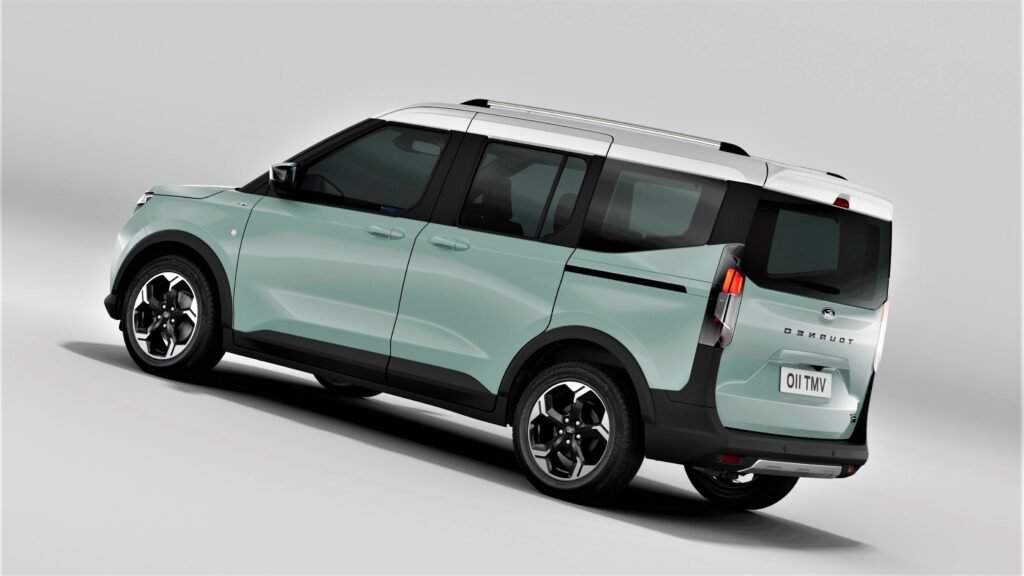 It stands out from the vertical multi-reflector lamps with LED DRLs on the headlights and LED strips on the front grille. The front grille features a solid diamond pattern and a dark honeycomb pattern on petrol models . Strong front bumper with front fog lights Dark patterned alloy wheels are still expected to use the original size, 15 inches, 16 inches, vertical tail lights, white and red. And there's a handsome Active Dark version, too. Black rims 17-inch dark alloy wheels, roof rails, AD pillars decorated in black and an electric version with a bonnet capable of storing up to 44 liters.
2024 ford tourneo
The cabin is open and airy with 5 seats with a focus on passengers with 570 liters of rear space and 2162 liters of
luggage space if the rear seats are folded in a 60/40 ratio. Completely redesigned front console with large 12-
inch digital gauges and large 8- and 12-inch touchscreens with SYNC4 infotainment system, wireless Apple
Carplay and Android Auto connectivity, multi-function steering wheel with gear lever behind the wheel on EV and
auto versions, gear in center console In the petrol version.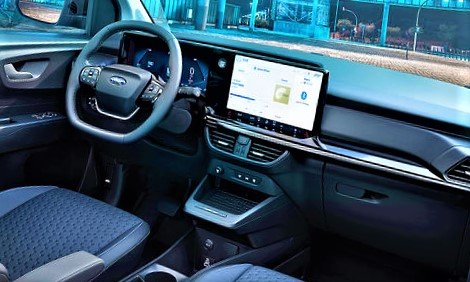 The power unit comes all-electric , producing 136 horsepower, 290 Nm of torque, and a 62-kWh battery, driven
by a single electric motor to drive the front wheels.
Maximum speed 145 km / h, supports DC charging, DC supports charging up to 100 kW 10-80%, charging in 35
minutes, works 87 km and AC charging, supports
charging up to 11 kW, takes 5.7 hours and holds up to 700 lbs.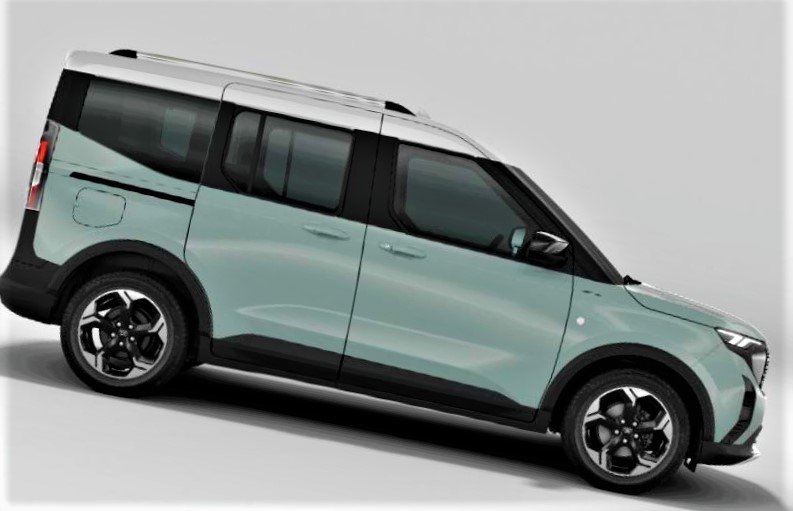 There's also a 1.0-liter, three-cylinder EcoBoost petrol engine with 125 hp, mated to a 6-speed manual transmission and a 7-speed dual-clutch automatic transmission, with a maximum payload of 1,000 kg. The Ford E-Tourneo Courier will be produced in the second half of 2024. Both will be produced at the factory in Craiova, Romania.