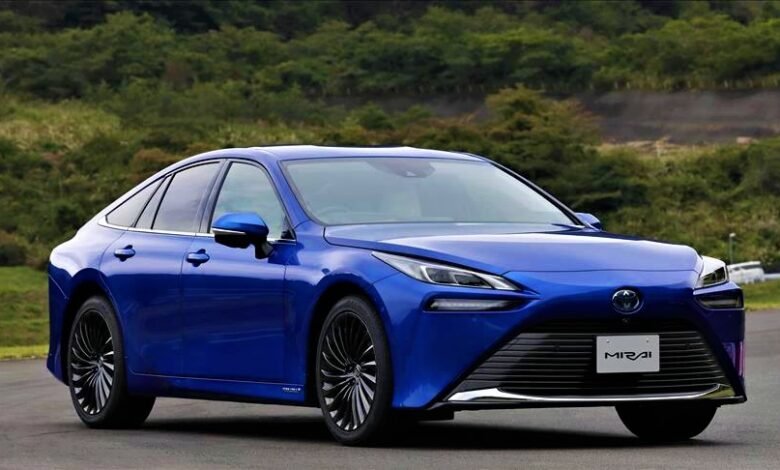 toyota mirai
The 2023 Toyota Mirai has been updated with a new , more advanced

infotainment system 
Toyota Mirai has entered its second generation since 2021, and now in 2023 it's time for a new update. With the addition of new entertainment options to make it more modern
The 2023 Toyota Mirai was first facelifted in the US even at this time it will still come with a similar exterior . But it has been renovated inside. With the expansion of the new infotainment system's screen size, make it larger by up to 12.3 inches.
It will come with a smart assistant system or a smart user assistance system. Which will consist of many sub-functions, be it a sound feedback system when starting the car  system which can later be changed into a daily weather commentary or use to drive a radio system or a voice navigation system, which is also a multimedia or entertainment system and all navigation systems It will be a system developed by Google.
Of course, to constantly update the entertainment system. So it comes with support for the Apple CarPlay and Andriod Auto systems that Thais are familiar with. There is also a music streaming system such as Apple Music and Amazon Music, which are all software updates. This can be done via OTA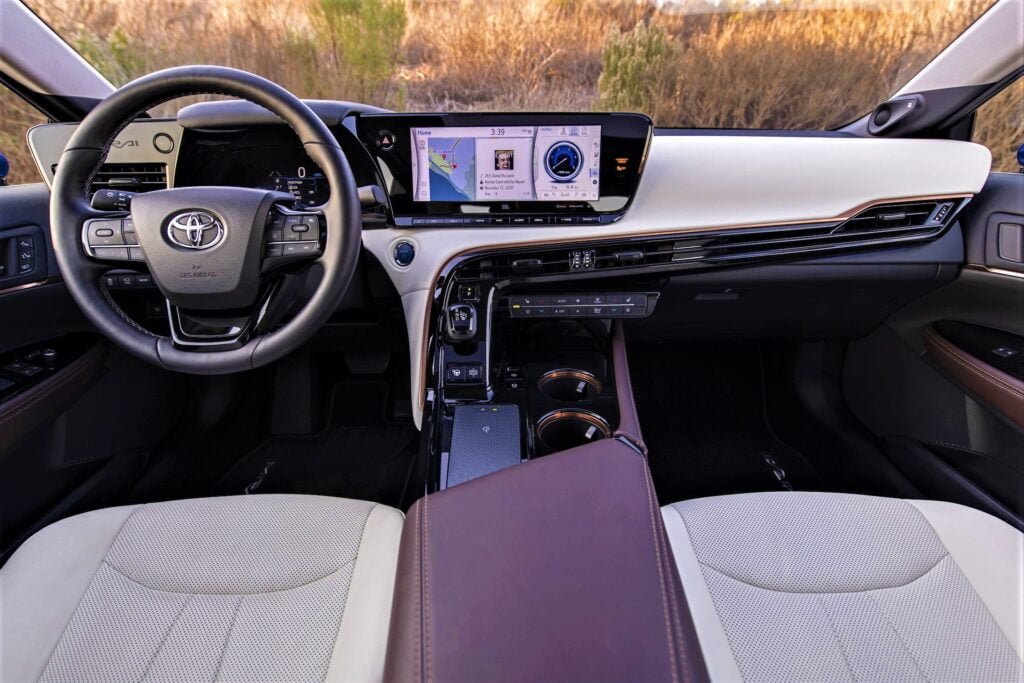 In other interesting additional options there will be the use of a fully digital 8-inch head-up display, a wireless charging system, 14 JBL speakers, heated front seats and electric adjustments. All of the base model was priced at US$49,500 or about 1.69 million baht
The higher version will get you more luxury options. Heated and cooled seats, 3-zone air conditioning, 8-degree ambient lighting, glass ceiling, digital rearview mirror and HomeLink system each cost $66,000 or about 2.25 million baht.
If that wasn't enough customers who buy a top class body car can also add another $5,170 or about 176,000 baht to add to the ADAS system with a sub-function as a semi-automatic driving system. With camera sensors and a LiDAR system that can help reduce driver fatigue on the highway. Not only this there is also a parking assistance system. It can work on the side of the road or you can back into the parking envelope yourself too
mirai toyota
As for the other technical details of the 2023 Toyota Mirai, they have not changed much from the original version. As it still uses a single electric motor system with a maximum output of 182hp with the ability to recall acceleration from 0-60km/h in 9.2 seconds with a maximum running distance of 647km per hydrogen gas that fills one full tank
Distribution in Thailand You still have to wait for the information update, because although Toyota has been bringing the Mirai to run and collecting data seriously since last year, however, the network of hydrogen stations today is very short. It is also an important issue that makes this model of car unsaleable to the general public.