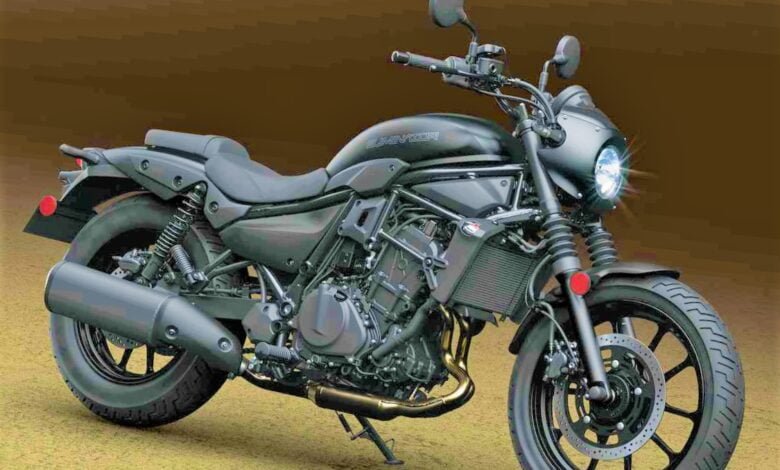 This past weekend, Kawasaki used the floors of the 2023 Osaka Motorcycle Show as a stage to showcase its new product , the Eliminator 400, a cruiser motorcycle. That comes with interesting elements and of course this model will be sent to the market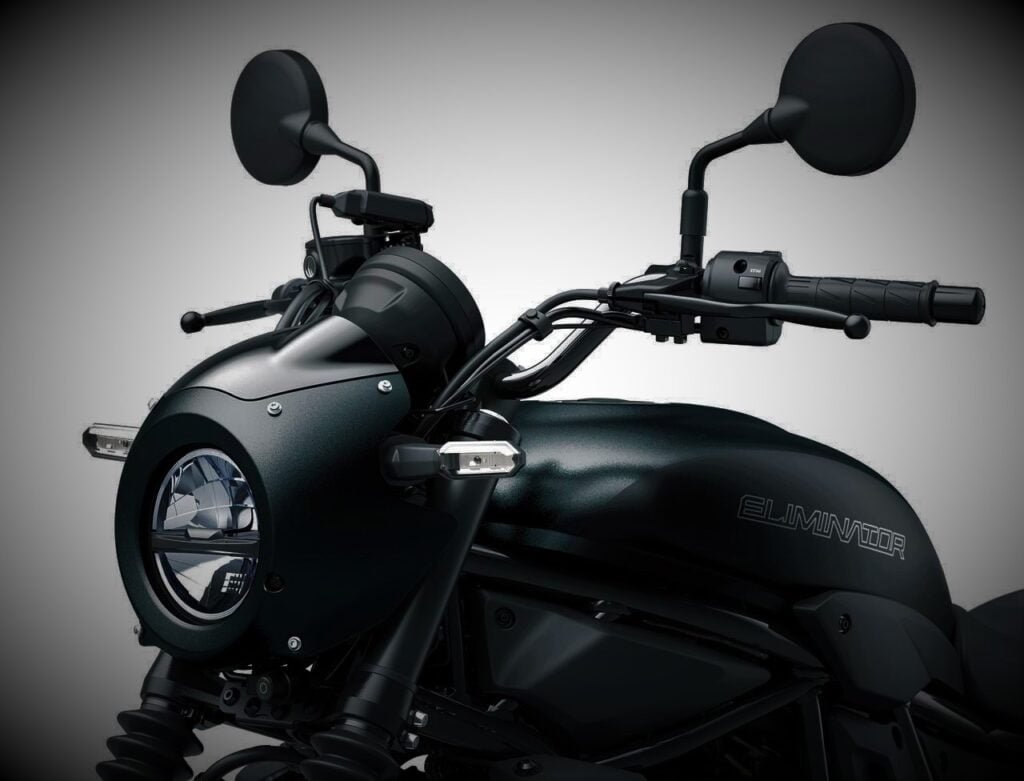 For the Kawasaki Eliminator 400, it's a cruiser-style motorcycle. Primarily focused on travel use the vehicle will be customized to fit the driver's physiology. With a low seat height of just 735mm, it is easily accessible to riders of all shapes and comes with a wealth of power and modern equipment.
The car comes with a 399 cc, twin-cylinder, four-stroke, liquid-cooled, DOHC engine. It is the same engine that is fitted to the Ninja 400 and Z400, producing a maximum power of 48 horsepower (PS) at 10,000 rpm and a maximum torque of 37 Nm at 7,000 rpm, transmitted via a six-speed manual transmission. atop a steel-tube trellis frame, connected to a standard telescopic front suspension at the front. It has a double spring rear suspension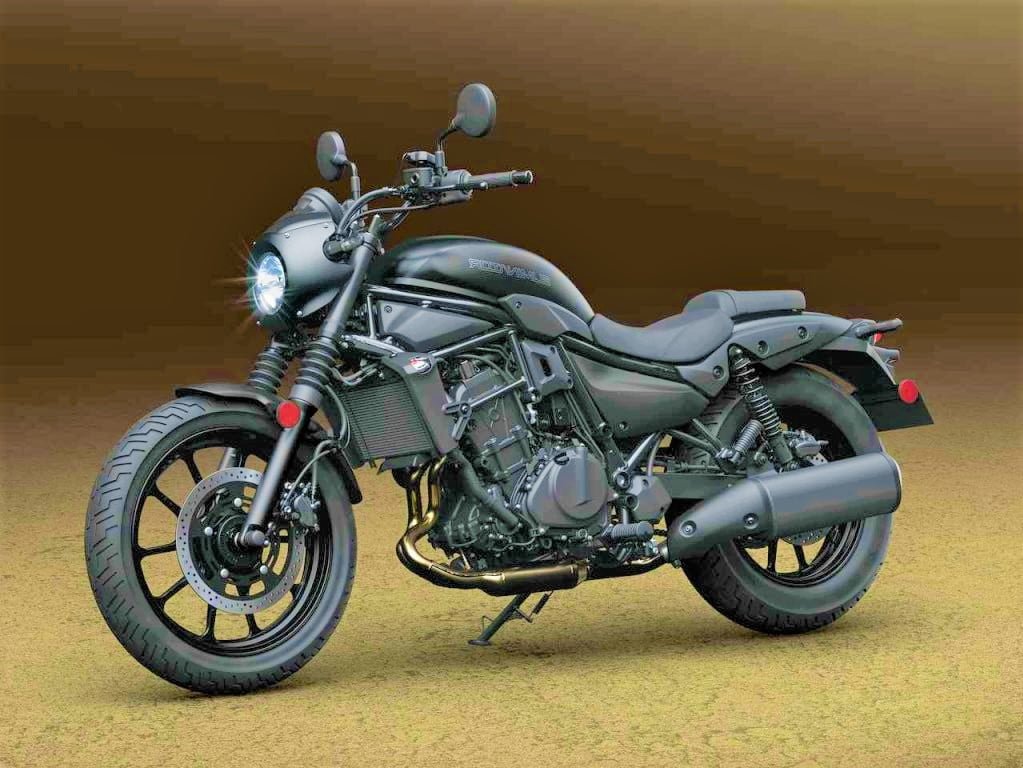 The in-car device will come with a full LED lighting system and a full digital liquid crystal display. With the ability to connect to a smartphone via the Rideology app, while the front and rear brakes are single disc with dual-channel ABS and come with different sized tires. At the front, there are 18-inch alloy wheels wrapped in 130 / 70-18M / C 63H tires, while the rear is equipped with 16-inch alloy wheels wrapped in 150 / 80-16M / C 71H tires.
kawasaki eliminator 400
While the SE special edition will have Tourer-style equipment like extra seats that are thicker and softer. Side Luggage Handle This is important to install a Mitsuba Sankowa camcorder which will install a memory slot under the seat. With a front and rear video recording camera as standard equipment and also has a GPS function that can track the vehicle's location in real time, which is the first time that a commercial motorcycle product from the camp has officially installed this system.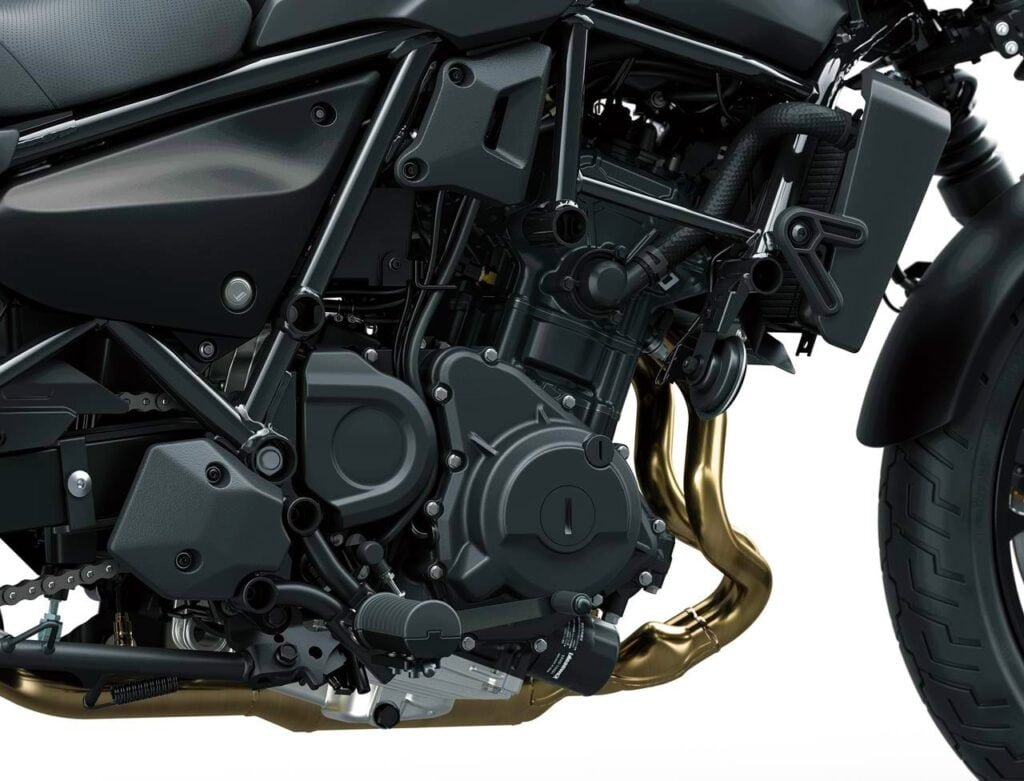 Of course, at a motor show, which starts in the media tour on March 21, Kawasaki Motor Thailand will certainly launch this new model. But it is not clear if an SE version will also be launched. And how much but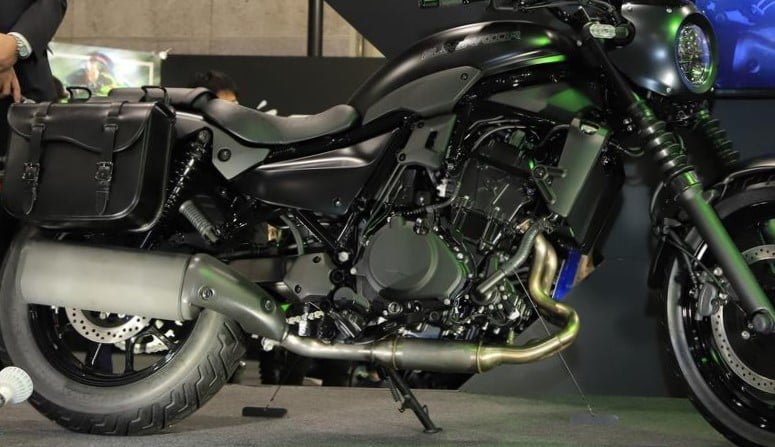 Kawasaki motorcycle is a brand of motorcycles manufactured by the Japanese company Kawasaki.
Kawasaki is one of the largest motorcycle manufacturers in the world and produces a wide range of motorcycles
in various sizes, shapes and designs.
The range of Kawasaki motorcycles includes several models, such as Sportbike, Ninja, Vulcan, ZX, and others.
Kawasaki bikes are known for their power and speed,
and are particularly popular with racing and sport bike enthusiasts.
Some models of Kawasaki bikes have high performance motors, which make them capable of very high speeds. Kawasaki motorcycles are strong and durable, withstanding extreme use and harsh conditions.
All in all, Kawasaki bikes are a popular choice for many riders all over the world, whether they are professional riders , amateurs or everyday motorcycle users. These bikes are very popular among sports and adrenaline enthusiasts.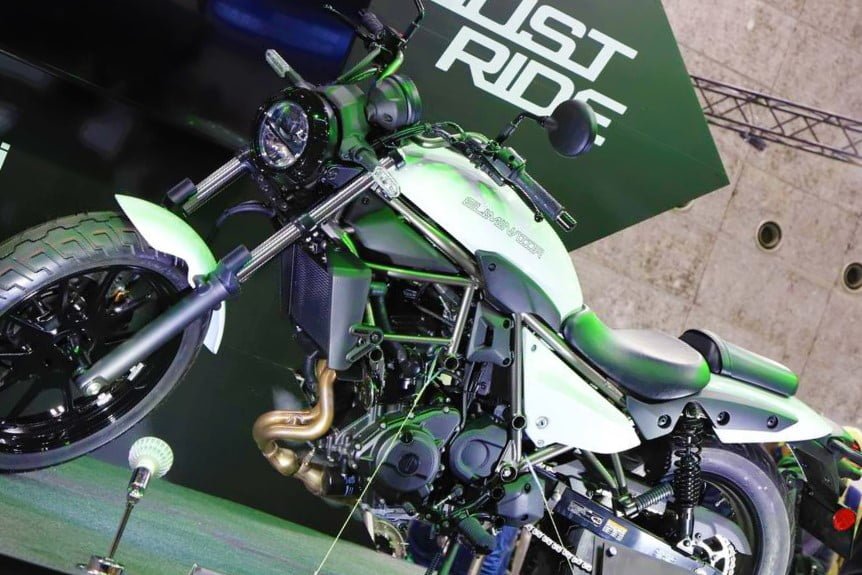 Kawasaki bikes are also distinguished by their elegant and attractive designs,
and are available in a variety of
colors, shapes and sizes, which makes them able to meet the needs and tastes of different riders.
In addition,
Kawasaki is committed to constantly improving its motorcycle technology,
introducing new and
improved features every year, which keeps Kawasaki motorcycles always at the forefront of the motorcycle industry.
It is worth noting that although Kawasaki bikes have a lot of powerful features and specifications, riders must
follow the necessary safety measures and wear protective equipment, so that they can enjoy driving safely and comfortably.