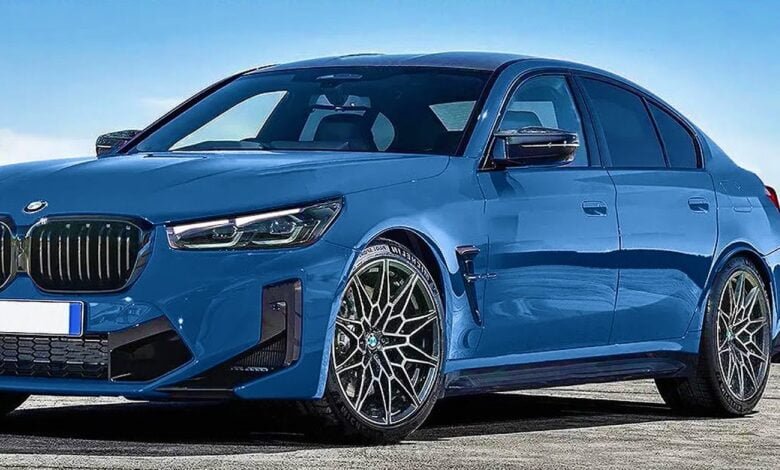 bmw2024
Everything we know about the new 2024 BMW 5 Series
we're going to walk you through all the information we have about this luxury sedan.
The eighth and all-new generation of the BMW 5 Series is   expected to be unveiled sometime in 2023, God
willing, and prototypes have already been spotted disguised as camouflage that hides the shape features of one
of BMW's newest vehicles, and it's been conducting secret tests. accompanied by company engineers in Munich, Germany.
And based on the spy photos, a digital fantasy image has been drawn that suggests what the new 2024 5-series
car, which we showed you in the foreground of this report, could look like.
bmw
As a reminder, the current generation of BMW  5 Series vehicles  debuted in 2016, while facelift updates were introduced for the 2020 BMW 5 Series and the new car will be released in 2023 as a 2024 model.
This 2024 BMW will be based on the CLAR wheelbase, allowing the manufacturer to offer a variety of mechanical
options for this model, including; Gasoline engines, diesel engines, a plug-in hybrid car and an all-electric vehicle
expected to carry the BMW i5 name.
As many of you know, the BMW 5 Series competes with the following cars:
Mercedes class A.

Audi A6.

Cadillac ST5.

Genesis G80.
The new 2024 5 Series car is expected to have more dynamic lines and a larger grille, in contrast to the design of
the M3, M4 and 4 series cars. This grille will be flanked by new LED lights and, of course, a new front  bumper  . both rear bumper and hood New engine, and there are plans to provide a slightly sloping roof that adds to the sporty feel of the new sedan, and there are plans to put LED taillights in the form of a solid bar of light.
bmw m5
The interior of the new car will be taken from the all-electric 2022 BMW iX model  that Mosab recently tested in Munich. The fifth series will feature a 12.3-inch digital instrument cluster and a 14.9-inch central entertainment and information system. , and BMW's operating system will be provided. The new Eighth with advanced connectivity features that enable semi-autonomous driving capabilities.
Expected engine options for the 2024 BMW 5 Series: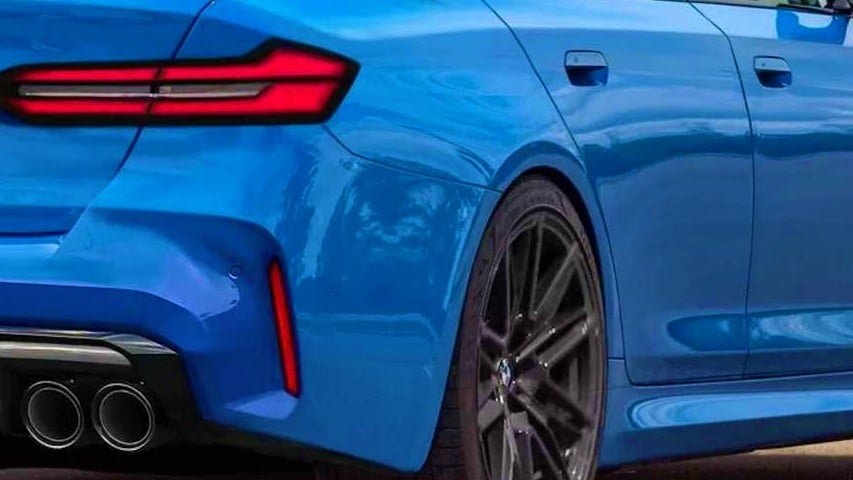 3.0-liter turbocharged 6-cylinder engine or two electric motors that together provide over 500 horsepower.

The new

 M5 high-performance hybrid will be powered by a 4.4-liter twin-turbocharged V8 engine with an

electric motor and will produce about 750 horsepower.

The all-electric BMW i5 should be mechanically inherited from the new 2022 iX, which we will soon, God

willing, show you as a first driving experience.