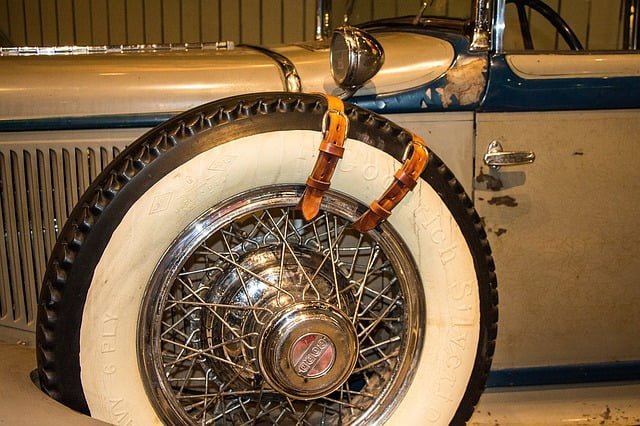 How to clean alloy wheels
Alloy wheels can get dirty very quickly.

Here's how you can keep it looking fresh with a metal wheel cleaner.
If you buy a new car, it will likely have a nice set of alloy wheels as standard. But those shiny rims can soon start to look sloppy, mainly due to the fact that they are ideally positioned to collect more dirt than the rest of the car. In addition to the usual dirt and grime dripping off the road surface, the alloy wheels also have to contend with brake dust that can leave a dark brown buildup across the wheel and spoil the new look.
Fortunately, brake dust, mud, and stains from wheels can be removed directly and cheaply at home with just a few simple steps and products. How do you clean your wheels?
1. Get a professional alloy wheel cleaning product
The first step is to get a quality cleaning product designed specifically for alloy wheels. Using the same cleaner you wash the rest of your car with will leave traces of baked-in dirt and brake dust on the wheels, so a specialized wheel cleaner will help make those wheels look new again. Some people may be tempted to use vinegar, WD40, or other household products, but a dedicated wheel cleaner is the best option if you want really clean wheels.
2. Use a pressure washer to remove any loose dirt
A pressure washer is a great way to get most of the dirt off your wheels. Alternatively, using a wet brush and sponge can also produce great results. While you're at it, you should use a pressure washer to clean the rest of the car at the same time. 
3. Put on some rubber or latex gloves
We recommend wearing rubber or latex gloves while cleaning your wheels so you don't get covered in brake dust or cleaning product – some can irritate the skin, while fine dust particles can easily take root in your fingers and under your fingernails.
4. Apply your alloy wheel cleaning product as directed
Metal Wheel Cleaner deeply cleans the wheel, getting into all narrow gaps and penetrating dirt. They can do this without damaging the paint or paint as well, saving you an expensive makeover in the future.
5. Leave for the specified period of time
Our favorite wheel cleaners simply spray on and leave it on for a few minutes before rinsing it off. The best detergents also discolor to show you exactly how much dirt is being lifted, while the ingredients you use mean they don't damage your tires and can simply be washed down the drain once you're done.
6. Rinse it
Simply wash off any remaining dirt and cleaning product with a pressure washer or a damp sponge. With most dirt and brake dust now removed, the alloy wheels will look much better. With just a few extra steps, you can make it look as good as new again.
7. Clean your wheels again to make sure all the cleaner and any remaining dirt is removed
We recommend washing the wheels again after using the alloy wheel cleaner to get rid of any remaining contaminants, but remember to wear some rubber or latex gloves while you do this.
8. Apply wheel wax to add an extra layer of protection
Once they are completely clean, you can treat your wheels with a specialized wheel wax. This will add a protective layer that will help prevent brake dust build-up and protect the wheels from future wear. Once you are done with the wax, give your tires a coat of shine to bring them back to their best glossy condition.